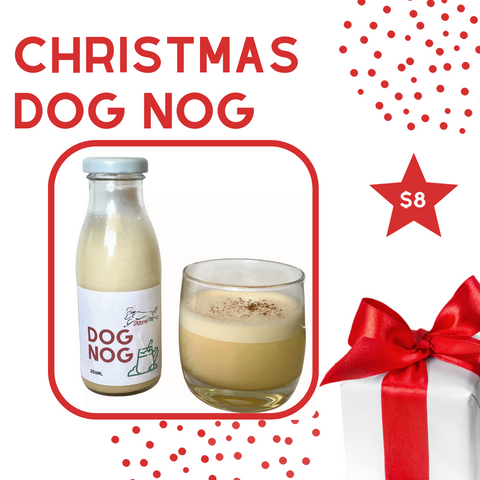 Dog Nog 250ml (Christmas Special)
The perfect way to finish off a Christmas meal is with a yummy festive drink.
Not only does our Dog Nog taste great, it also helps with hydrating our dogs on a hot day. It is packed with good proteins, electrolytes, vitamins and minerals. All in a cute little glass milk bottle.
Ingredients: Goat milk, pasture raised eggs, local raw honey and cinnamon.
All treats used are 100% ethically sourced, and additive and preservative free.
---
We Also Recommend