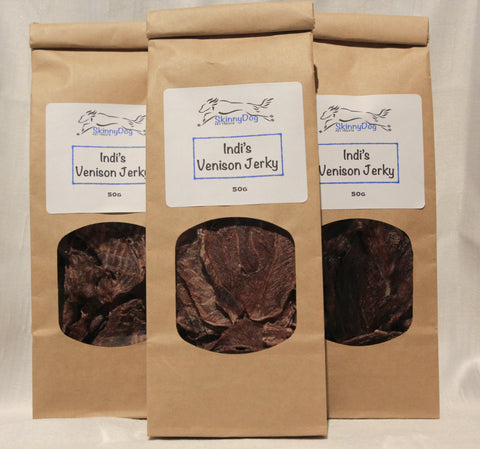 Indi's Venison Jerky
Indi is an energetic young girl who is still doing lots of training with her mum. To keep her focused as she trains, Indi needs some very yummy treats like her venison jerky. It's a novel protein that is delicious and lean, making it perfect for an active dog like Indi.
Venison is a very low fat, lean meat that can also be used for pets with allergies.
Ingredients: 100% Western Australian ethically sourced Venison
---
We Also Recommend