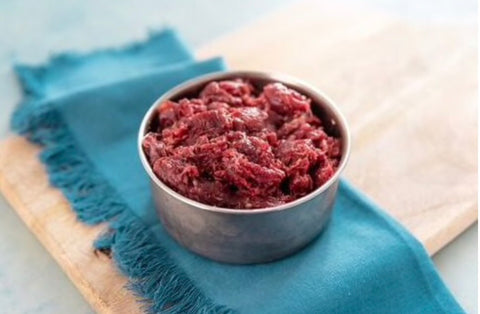 Kangaroo Prey Mix 1kg
Note: This item is only available for pick up and delivery. 
Kangaroo prey mix 1kg
Our Kangaroo meals contain.. Premium roo chunks, roo ribs ground, & kangaroo offal(including liver) our prey mixes are all balanced to the correct raw feeding ratio of 70% muscle meat, 10% heart and lung, 10% bone and 10% offal (5% being liver) We do the measuring, mincing and portioning for you, conveniently packaged in 1kg.  If you wish to add fruit and veg to this mix it should make up no more than 10% of your dogs diet. We recommend leafy greens over starchy vegetables. Oily fish can be added with great benefits but should equate to no more than 10% of your pets diet. 
---
We Also Recommend