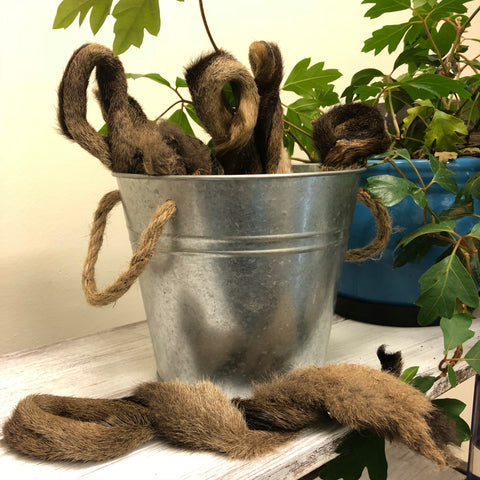 Lina's Roo Hide Twists
Lina is an all natural kinda gal and a food fanatic! She is a big fan of our fur on products and asked us to develop a furry chew for larger dogs. Our roo hide twists are suitable for medium to large dogs as both a chew and fur addition to a balanced raw diet.  
So why the fur? 
Firstly if you research how fur is removed you will be shocked. Here at SkinnyDog we do not believe in using chemicals on any of our products. However the fur actually provides the following nutritional benefits to your pet:
—Reduce anal gland issues
—Chinese medicine believes you should eat the organ that you need fixing. This can help many pets with skin and coat issues.
Ingredients: 100% Wild Caught Western Australian Kangaroo tail hide.
---
We Also Recommend