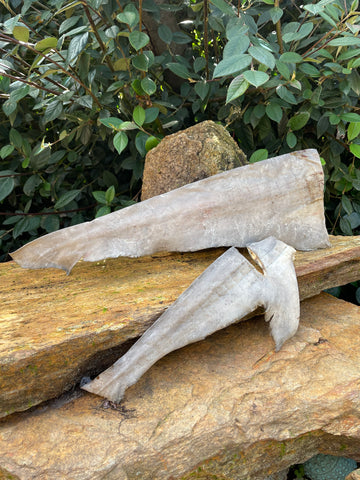 Shark tails
Our Shark tails come from Gummy shark, which is sourced from licensed shark fisherman in Bunbury, Western Australia and is a byproduct of the fish and chip industry. 
Small tails are under 30cm 
Large tails are 30cm or longer 
Shark is a very lean protein and contains the lowest amount of fat. This makes it the perfect longer lasting chew treat that can be given regularly to dogs with weight concerns too. Shark also contains some really important nutrients including Selenium, Vitamin B-12, Lysine and Tryptophan.  These nutrients can help with muscle building, metabolism, red blood cell production and brain health. thats a whole lot of goodness in one treat.
Ingredients: 100% sustainably sourced Bunbury shark
---
We Also Recommend